Using a single 3PL is problematic.
For the sake of simplicity, a lot of businesses use just a single third-party logistics provider (3PL). But this is not a cost effective approach, and it can compromise your service levels.
This white paper shows how much can be saved by using more than one provider, how building a portfolio of providers delivers both better value from your logistics spend and helps you improve service levels, and how to make working with multiple providers simple and extremely efficient.
To produce the data in this paper, we created a dummy logistics operation and used the 7bridges LEO technology to model what happens when using one, two or more providers to ship goods around the network. We compared 12 major logistics providers, and the rates are real, but we've disguised the names in the graphics that follow (see appendix for more information).
Using one provider is expensive
Applying the same example logistics activity (100,000 shipments, 15 countries, and a mix of 1kg-50kg packages) across 12 providers, our simulation shows that the cost difference between one provider and another can be substantial.
Cost difference between two providers for the same operation: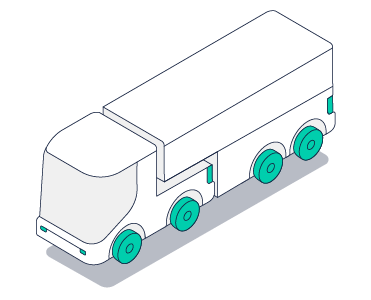 Just to make this absolutely clear, these are the charges made by two mainstream logistics providers for the same number of packages, same weights and sizes, going to the same locations on the same dates.
We aren't showing the names of these providers, but this is real data, based on their rates.
Contracting with a single provider can appear to offer some advantages: it's easier to deal with a single source of services, simplifies operations and helps maintain process control.
But, as our data shows, it's expensive (no one provider offers best value over all lanes and shipment types), and makes it far more difficult to maintain good service levels to your customers when the provider has a problem. Another important but less obvious disadvantage is that a sole provider holds all the cards in contract renewals or new contract negotiations.
So, if you switch to single-sourcing with Provider B, is that a good way to reduce costs...?
Well, yes and no, because the point is that using any one provider is a highly inefficient way to conduct your logistics activities.
The way to find really significant savings is by using more than one. Here's why. Although in the simulation above Provider B was 13% less expensive than Provider A, when we ran another simulation with the shipments split between the same two providers on 'best value per route' criteria, the saving rose to 20%:
20% cost savings by splitting logistics between the same two providers on 'best value per route' criteria:

By using just two providers and choosing the best value on a route-by-route basis, we found another 7% saving – raising the total saved to 20%. And by adding more providers, it's possible to push the total saving over the 30% mark.
Best value varies, route-by-route
When we expanded the comparison across all twelve of the providers in
our dummy network, some interesting data emerged.
The graphic below shows the sizeable variation in 'best-value' offerings between providers:
One provider offered best value on 28% of the traffic, while the others offered best value on decreasing percentages.


Two of the providers did not offer best value on any shipment.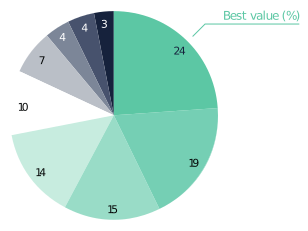 What is 'best value'?
In our study, 'best value' is a combination of lowest cost together with the correct criteria for type of shipment. These criteria included most appropriate delivery date, performance reliability, special handling requirements, and others. A critical factor in combining providers to achieve savings is that the best value choice is made for every shipment. Simply identifying potential savings at contract negotiations is not enough: rigorous booking process control is essential to turn that potential into real savings.
Combining providers for best value across your network
When considering adding a provider to your portfolio, it's important to understand that the right choice depends on the particular characteristics of your logistics network.
A provider that might look a good choice for one business could be much less competitive for a business with a different network, and different patterns of logistics activity. The evaluation we ran on our example network showed a wide variation of savings when each of 11 secondary providers were combined with Provider A.
Percentage savings by combining 'Provider A' with 11 secondary providers: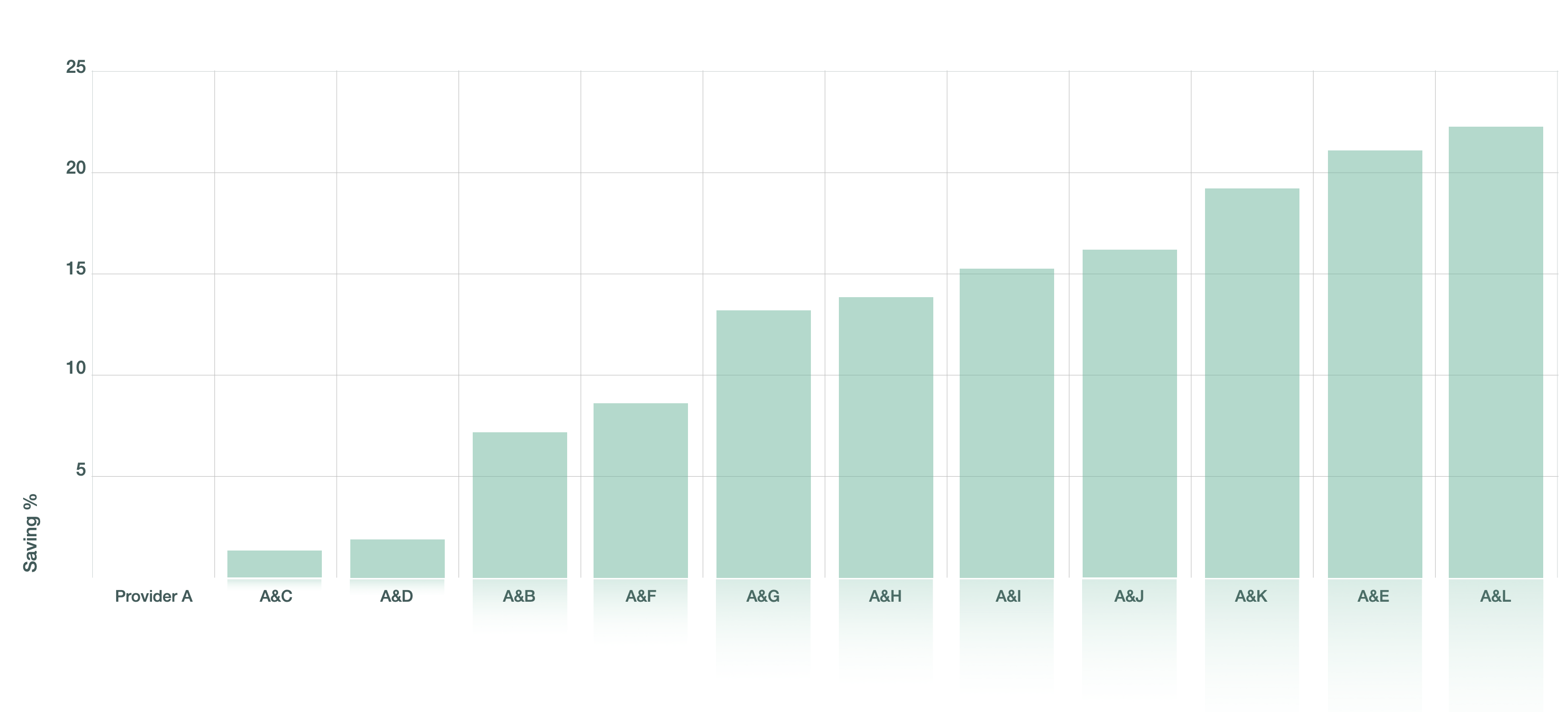 The conclusion here is that adding different providers will save you varying amounts, according to the unique characteristics of your logistics network. It's important to have a full understanding of this when you are negotiating with a new provider so that you can identify and specify the best rates in the new contract.
Being able to identify best rates between a number of providers allows you to concentrate your efforts in the area of largest gain – an important first step for any company streamlining its logistics operations.
Optimise with the right carrier combination
Our simulation shows the optimal savings could be achieved with five providers.
We modelled the savings that could be made with the optimal combination of providers to serve our dummy network, and found that the majority of the potential savings could be achieved with a portfolio of five providers. A further small gain could be made by adding another two providers:
Percentage savings by number of providers: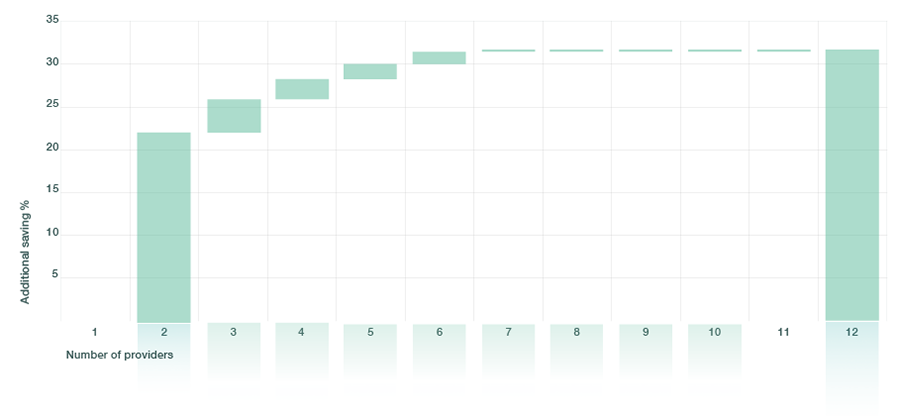 If you haven't got access to the 7bridges AI-powered logistics platform but still want to benefit from using multiple providers it may be useful to know that in our dummy network 90% of the saving was achieved with just three providers. So, if you diversify in a smart way you don't need a huge provider pool before you can see good costs benefits coming through – so long as you can maintain complete process control over the booking operation.
What about service levels?
Cost alone is not the only criterion to consider when evaluating the benefits of using multiple providers.
Some specialist providers might also offer value to your operation by raising service levels, especially in remote areas. An important benefit of a multiprovider strategy is the ability to maintain good service levels by routing shipments via an alternative provider when the normal 'best value' provider's performance is temporarily compromised on that lane.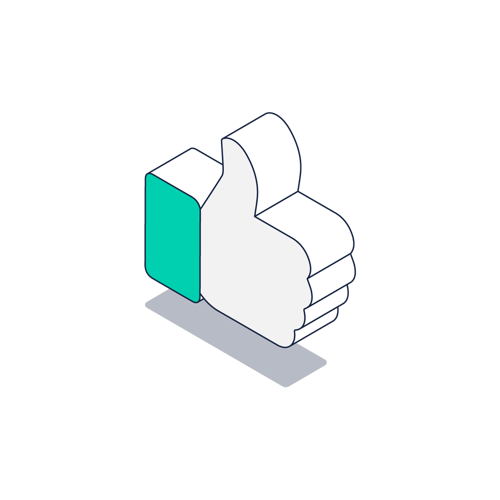 Many businesses choose to use a single provider because it's really complicated to work out which providers offer best value on each route, and to ensure that staff make the right choice when it's time to book a package out.
To make a good choice of a second or third provider, you'd have to know a great deal of detail about the rates offered on each route by every eligible provider, for every type of shipment. To be completely sure, you would need to be able to confirm your choice by modelling each provider's rates against your logistics history – to see if the new contract would really deliver those hypothetical savings in reality.
And, having chosen another provider, a business then has to ensure it gets the best value from its contracts. This isn't easy either, because it requires booking staff to completely understand and stick to the business rules.
Correct provider selection is key
There is no advantage in having a contract with three providers if your staff don't correctly assign packages via the provider that offers the best rate and performance on a given route.
Simplifying multi provider operations
All the arguments in favour of single-sourcing disappear if there's a way to make working with a portfolio of providers just as easy. If a company can achieve 30% shipment cost reduction with a portfolio and greatly simplify its logistics operation at the same time, the efficiency gains can increase the overall saving.
The 7bridges AI-powered logistics platform makes multi-provider operation effortless by combining access to and data from all the providers into a single user portal.
This single point of access allows operational staff to make optimal bookings easily without needing to know anything about rates or business rules, because the platform's AI engine automates the evaluation and recommendation of the best value service for each consignment.
These recommendations are based on continuous real-time analysis of data from all the providers, and include information on delays, outages and other problems in all the provider networks. This feature delivers another important potential benefit of multi-provider operation: redundancy and the ability to maintain good service levels by switching instantly between providers.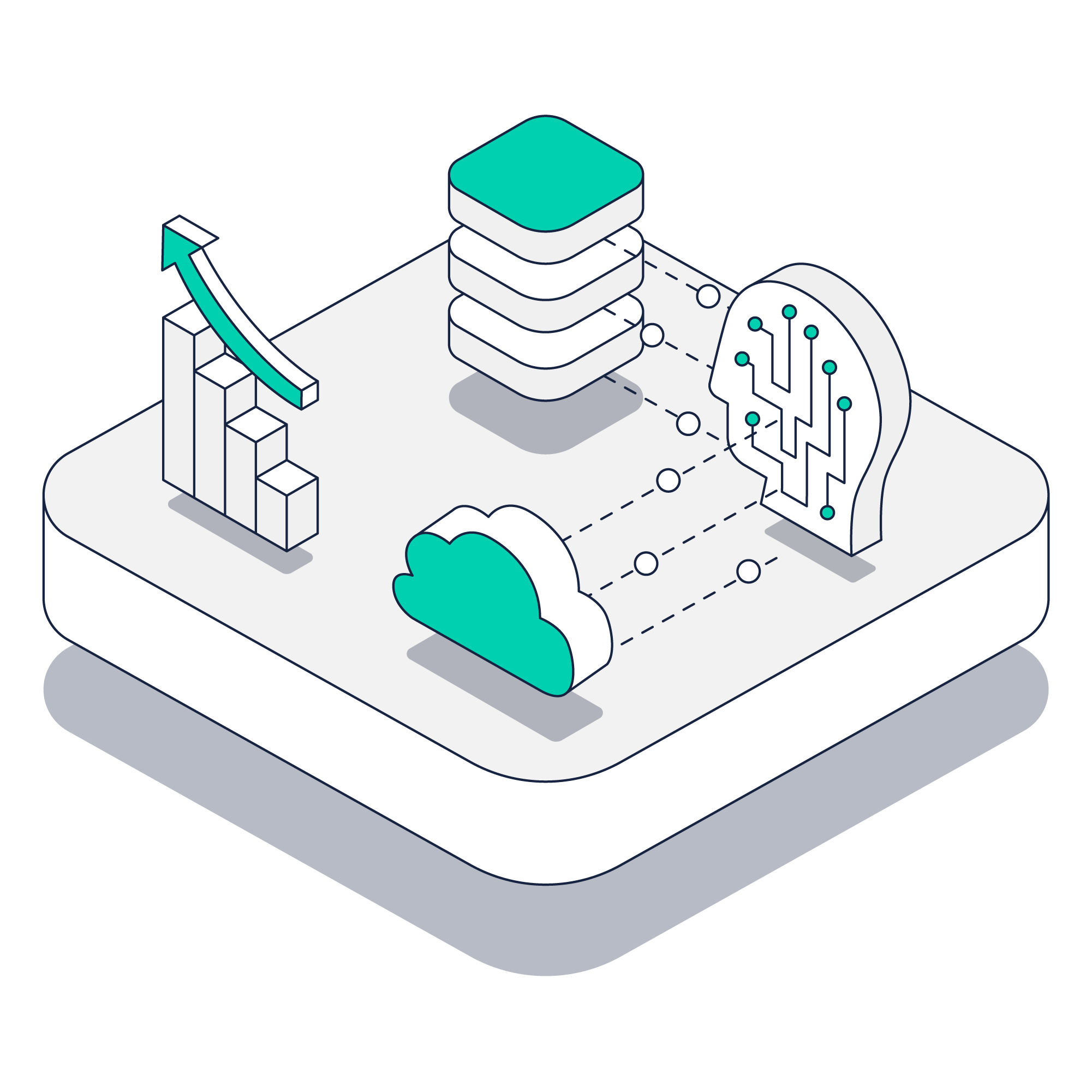 Optimising the benefits from using multiple providers
The analysis and results in this study were generated by L.E.O.™ (Logistics Engine for Optimisation), the AI technology at the core of the 7bridges logistics automation platform. This cost savings study is just one example of how L.E.O uses data to optimise logistics. Our smart technology can be used to dramatically improve results across multiple business objectives; including revenue goals, carbon footprint and customer experiences..
The analysis and results in this study were generated by L.E.O.™ (Logistics Engine for Optimisation), the AI technology at the core of the 7bridges logistics platform.
This cost savings study is just one example of how L.E.O uses data to optimise logistics. Our smart technology can be used to dramatically improve results across multiple business objectives; including revenue goals, carbon footprint and customer experiences.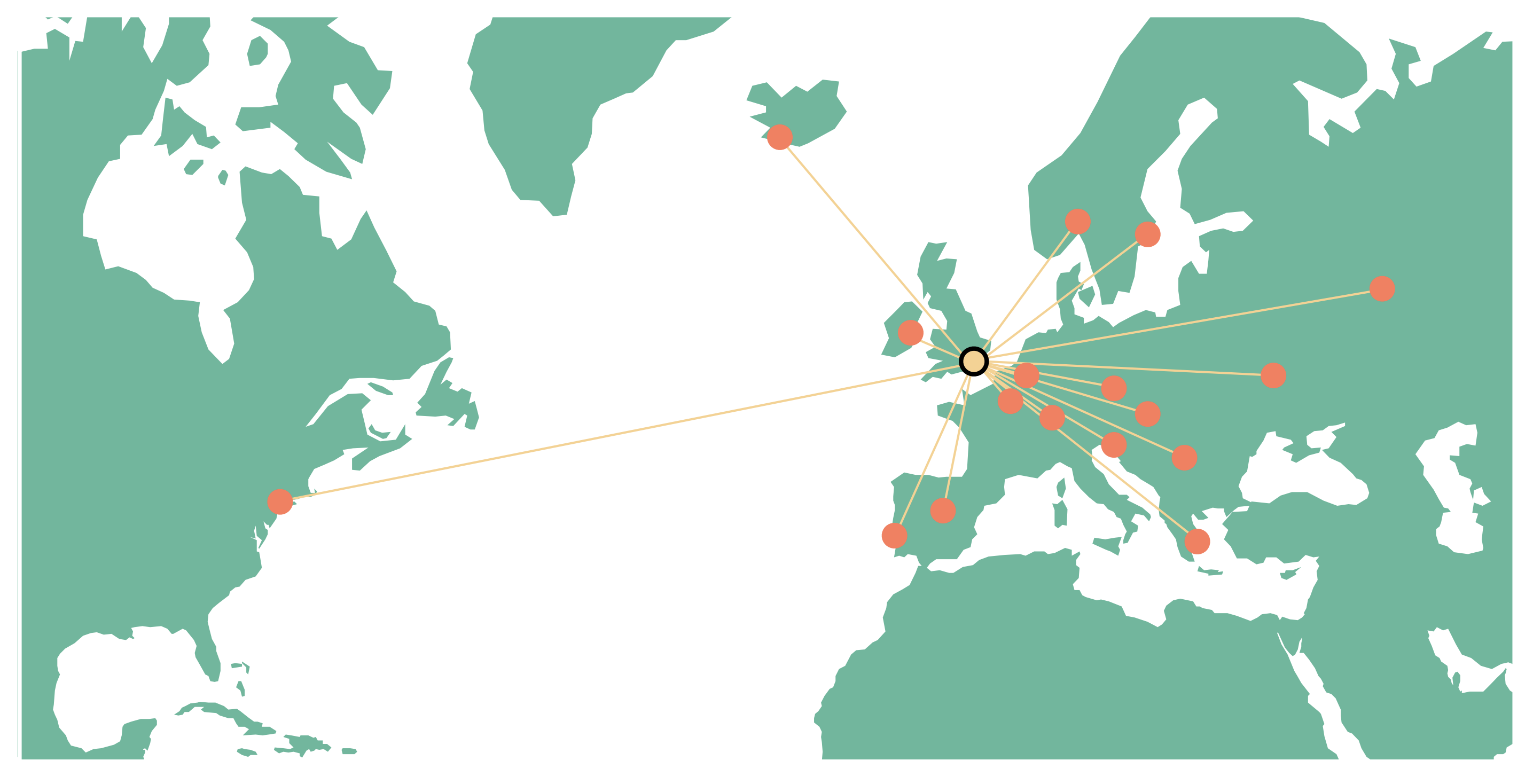 12 providers were evaluated from the list below, using their rates current at the time of the evaluation:
AmazonMws, Canada Post, DHL Express, DPD, FedEx, Globegistics, GSO, Hermes UK, Parcelforce, Postmates, PostNL, Royal Mail, UPS, USPS, Yodel.
100,000 shipments were simulated over the dummy network. Each shipment represents an export from the UK to 15 separate countries. There was an equal distribution of exports across all 15 countries. In the range of available shipping weights – 1 to 50kg – more light shipments were made, to reflect the most common traffic profile. Traffic was consistently applied to each provider in the evaluation, without variation. Only exports were used.


Findings were based on discount rates from all the evaluated providers. Export and import rates were obtained via API for all provider services to the top 20 countries by GDP for 1,2,5,7,9,10,15,20.50kg weights.
Spotlight: How Thread used intelligent logistics and distribution networks for new market entry
This fashion retailer wanted to enter a new market without extra costs. The 7bridges platform gave them instant access to a distribution network in the USA through our ecosystem of shipping providers.
This meant they could launch in a new region in just one month saving over 50% of the costs they would have otherwise paid.
➡️ October 2019: Thread began deliveries to US customers from its UK warehouses
➡️ December 2019: First US-based warehouse was added.
Deliveries to customers, returns and transatlantic traffic are all managed with the 7bridges platform, which automatically selects the best value/performance carrier for each shipment, together with consolidation, customs paperwork, tracking and notifications and performance audit.
Are you considering new markets? Plug into the 7bridges intelligent logistics platform for an instant-on distribution network that handles both outbound and returns traffic.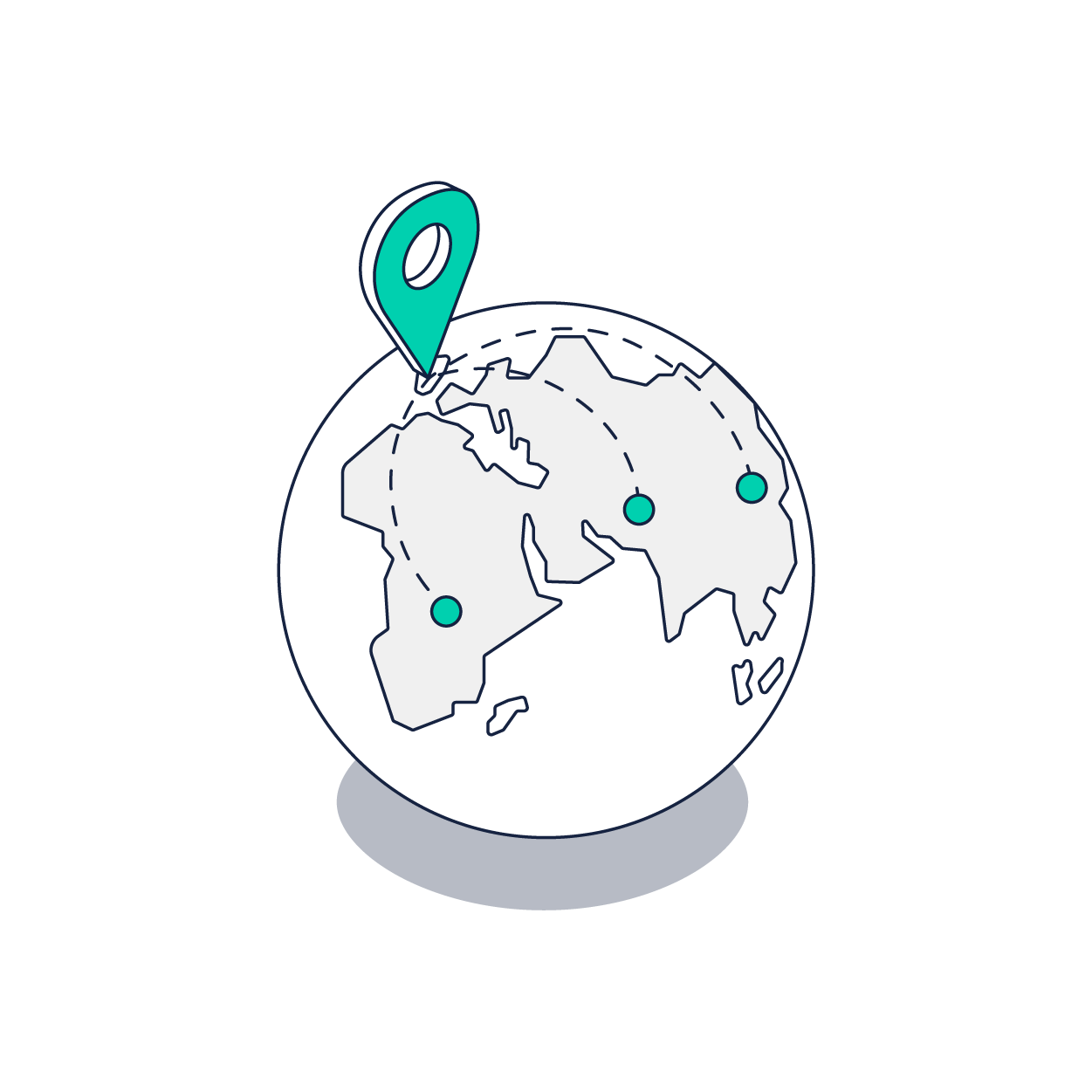 7bridges is a next-generation logistics platform that is powered by AI technology. We unify data, operations and access to a global ecosystem to bring world-class logistics capabilities to any company.
It's affordable
Fast to implement
Generates ROI in less than a month
Speak to one of our team to learn more:

7bridges is already trusted by fashion brands, medical technology providers, pharmaceutical organisations and manufacturers. We've also been voted as one of the most exciting artificial intelligence startups in Europe in 2020 by Business Insider.
Upgrade to world-class logistics with 7bridges
Powered by artificial intelligence, the 7bridges platform enables you to swiftly upgrade your logistics:
☑️ Integrating 7bridges to your business can take less than two weeks
☑️ The 7bridges platform can generate ROI in just one month
☑️ You can rapidly connect to new logistics suppliers, globally